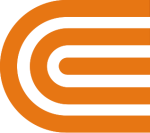 How to Become an Electronic Data Interchange-Certified Distributed Energy Resource Supplier
}
Participants in a Public Service Commission-authorized and/or utility or distribution system platform-operated program or market are subject to Uniform Business Practices for Distributed Energy Resource Suppliers.
Distributed Energy Resource Suppliers must be electronic data interchange-certified in order to gain access to customer data.
General Requirements
Satisfy all requirements of the New York State Department of Public Service as indicated in the Uniform Business Practices for Distributed Energy Resource Suppliers. Select applicants may need to forward an approval letter demonstrating the successful completion of the registration requirements.
Submit the Data Security Agreement.
Upon execution of the Data Security Agreement, Orange and Rockland Utilities, Inc. will initiate the Vendor Risk Assessment process.
Electronic Data Interchange (EDI) Testing and Certification Requirements
Complete your Distributed Energy Resource Supplier Registration Form and Connectivity Profile.
Sign and submit an original copy of the Statement of Electronic Data Interchange Readiness prior to Phase III certification testing.
Read the Testing Overview, which outlines the scope, approach, timing, and requirements for Phase III electronic data interchange certification testing.
Complete connectivity testing.
Complete Phase III EDI testing.
Supplemental Guidelines
Find additional information about specific data segments in each transaction, as well as our use of conditional and optional data segments, in the following supplemental guidelines.
Find the current standards on the New York Department of Public Service website.
Contact Us
Orange and Rockland Utilities, Inc.
Retail Access Department
One Blue Hill Plaza
Pearl River, NY 10965
Back to top