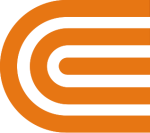 Ways to Pay Your Bill
Choose the most convenient way to pay your bill. Whichever you pick, it's fast and secure.
Was this information helpful?
* O&R will work with the National Arbor Day Foundation to plant a tree on behalf of every customer who enrolls in this environmentally-friendly billing option. The Foundation will plant trees in a National Forest damaged by fire.
**Any establishment that's not listed here or that charges a fee for accepting payments is not authorized by O&R. Customers who use an unauthorized agency assume all risks associated with their bill payment.