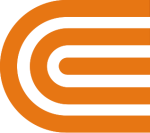 If you or a loved one is on life support, make sure you enroll in our Life-Support Equipment program. It doesn't guarantee uninterrupted electric service, but when unavoidable power outages occur, the program provides information and notifications to help you stay informed, prepared, and safe.
Qualifying Life Support Equipment
Hemodialysis Machine
Infant Apnea Monitor
Intravenous Feeding Machine
Intravenous Medical Infusion Machine
Oxygen Concentrator
Positive Pressure Respirator
Respirator

Cuirass Respirator
Rocking Bed Respirator
Tank Type Respirator

Suction Machine
Ventilators
What the Life-Support Equipment Program Provides
A Personal Emergency Planner to help you organize your plans if your electric service is interrupted. It also outlines your options if an outage is forecasted to be extensive.
A confidential telephone number for quick access to report your loss of power.
Advance notification of planned outages, and notifications of severe weather and other emergencies that could cause unplanned outages.
A wellness call during an extended outage or a home visit if contact cannot be made.
Flexible payment schedules. You're still obligated to pay your monthly bill. If you're having trouble paying your bill, please call Customer Service department at 1-877-434-4100 so we can discuss assistance options.
What the Life-Support Equipment Program Does Not Provide
Generators. You're responsible to plan for and acquire a generator, if needed.
A guarantee of uninterrupted service. Unavoidable power outages do happen. Sudden severe storms, vehicular accident damage, tree limb contact, equipment failure, or other problems can interfere with your electric service.
Discounted electric service. Our rates are regulated and therefore we are not allowed to offer discounts of any kind.
How to Enroll
Call Customer Assistance at 1-877-434-4100 between 8 a.m. and 7 p.m. on weekdays, except holidays.

Please have your health care provider's information ready; it's required during the initial sign-up.
We'll provide you with important information and enrollment forms. You'll need to provide a signed form by your health care provider in order for us activate the Life-Support Equipment code on your account. Further, in accordance with State regulations, we may also require that you complete a current financial statement and provide proof of inability to pay.
Other Medical Conditions
If you have a serious medical condition that does not require life-sustaining equipment, but that would be aggravated due to the loss of power or shut-off of electric service, a written statement from your health care provider would protect your account from service disconnection due to non-payment. The protection period provided is temporary and issued in accordance with State regulations. While the protection period is in effect, customers will remain liable for payment of utility service and shall make reasonable efforts to pay charges for such service.
*Note: Only certain types/models qualify. Nebulizers and adult apnea monitors do not qualify.