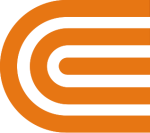 Electric and Gas Service Requirements
To ensure safety and reliability, we require all our contractors to follow specific requirements. Our electric, gas, and steam service manuals contain general procedures, standards, and specifications.
Installation Standards
Electric Meter Approved Equipment Lists
Commercial
Single Phase
Polyphase
Residential
Single Phase
Polyphase
Ditch Repair Orders
Easily review and report the execution of Ditch Repair Orders.
Log In