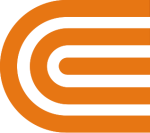 Contact New Business Services
Contact Us for Temporary Service at Construction Sites
We'll provide a temporary service for construction at a cost of $641.06 per overhead installation and $658.80 per underground installation under the following guidelines:
Requestor must complete an application form for each temporary service requested. Forms may be obtained by contacting one of our New Business Services offices.
Each application must include a check, made payable to Orange and Rockland Utilities, Inc., in the appropriate amount to cover installation and removal of temporary O&R services.
Each installation must be inspected and approved, usually by a Fire Underwriter's inspector appointed by the municipality.
The Fire Underwriter's Electrical Approval Certificate must be delivered to the appropriate O&R New Business Services office. A work order to energize the service will be issued only after we complete our own inspection of the installation.


Back to top
Contact Us Before Building Demolition
If you're planning the demolition of an existing structure, it's likely that the building you'll be removing has electric, and possibly natural gas, service connections. Before starting your work, please contact us to make sure all utilities that may pose a danger to workers have been removed. We'll generally complete the removal of these services within 10 working days of notification.
You must also call 811 to request the mark out of all underground utilities in the vicinity, and to schedule the required pre-demolition conference with all member operators who have underground facilities at or near the demolition area. Demolition can't proceed until you receive confirmation that both the electric and/or gas service lines have been cut.
Some municipalities may require you to provide a letter from us stating that all gas and electric facilities have been removed. To obtain a letter, please contact the New Business Services office nearest you.
Back to top
New Business Services Offices
Office

Communities Served

Spring Valley
390 West Route 59
Spring Valley, NY 10977
845-577-3306
845-577-3319 (fax)

Rockland County, NY
Bardonia, Blauvelt, Congers, Garnerville, Haverstraw, Hillcrest, Kaser, Monsey, Montebello, Mount Ivy, Nanuet, New City, New Hempstead, New Square, Nyack, Pearl River, Pomona, Rockland Lake, South Nyack, Spring Valley, Stony Point, Thiells, Tomkins Cove, Upper Nyack, Valley Cottage, Wesley Hills, West Haverstraw, West Nyack

Blooming Grove
500 Route 208
Monroe, NY 10950
845-783-5503
845-783-5504 (fax)

Orange County, NY
Blooming Grove, Central Valley, Chester, Florida, Fort Montgomery, Goshen, Greenwood Lake, Harriman, Highland Falls, Highland Mills, Kiryas Joel, Monroe, Pine Island, Salisbury Mills, Southfields, Tuxedo, Upper Greenwood Lake, Warwick, Washingtonville, Woodbury

Middletown
71 Dolson Avenue
Middletown, NY 10940
845-342-8940
845-342-8939 (fax)

Middletown
71 Dolson Avenue
Middletown, NY 10940
845-342-8940
845-342-8939 (fax)

Sullivan County, NJ
Barryville, Bloomingburg, Burlingham, Forestburgh, Glen Spey, Hartwood, Haven, Highview, Lumberland, Mamakating, Masten Lake, Merriewold Park, Mountain Lake Camp, Mountaindale, Phillipsport, Pond Eddy, Roosa Gap, Spring Glen, Squirrels Corners, St. Josephs, Summitville, Winteron, Wurtsboro, Yankee Lake

Sussex County, NJ
Montague

Mahwah
1 Lethbridge Plaza
Suite #32
Mahwah, NJ 07430
Monday–Friday, except holidays
8 a.m.–4:30 p.m.
201-236-6000
201-327-4521 (fax)

Bergen County, NJ
Allendale, Alpine, Closter, Cresskill, Demarest, Franklin Lakes, Harrington Park, Haworth, Mahwah, Montvale, Northvale, Norwood, Oakland, Old Tappan, Ramsey, River Vale, Rockleigh, Saddle River, Upper Saddle River, Wyckoff

Rockland County, NY
Airmont, Chestnut Ridge, Grandview, Hillburn, Orangeburg, Palisades, Piermont, Ramapo, Sloatsburg, Suffern, Tallman, Tappan, Upper Grandview
Back to top
Was this information helpful?