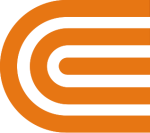 How to Choose Your Energy Supplier
Energy suppliers offer a variety of incentives, pricing models, and payment options to fit your needs. Contact several and compare offers before you pick the one that's best for you. You'll need to provide your 10-digit O&R account number to switch.

A Word About Prices
Energy is a commodity that is bought and sold, so prices can fluctuate. To find out about an individual energy supplier's prices, please check their website or give them a call.
Tips for Choosing an Energy Supplier
1. Know Your Energy Usage
To plan for your supply needs, an energy supplier needs to know how much energy you use during the year.

2. Obtain a List of Energy Suppliers
New York customers can choose electric and/or gas energy service companies. New Jersey residential customers can choose electric third party suppliers.

3. See How Energy Suppliers Rate
The New York State Public Service Commission offers tips about shopping for energy service companies.

The State of New Jersey Board of Public Utilities also offers advice on shopping for energy suppliers.

4. Calculate Savings
You'll need to know the monthly market price that O&R charges for your gas and electric supply, plus any applicable taxes. Compare O&R's monthly Price to Compare (New York) figures with what an energy supplier would have charged during those same months. Our New Jersey electric customers will find the Rockland Electric Price to Compare listed on their monthly full service energy bill.

5. Consider the Environment
Some energy suppliers offer to sell green power, such as wind, solar, or hydropower. This option may cost more than energy from traditional sources. Ask about their green power programs.
Back to top
Things to Ask
As you shop around, don't hesitate to ask questions, and make sure you're comfortable with how they're answered—it's your right.
Prices
Is the price fixed or variable?
If it's fixed, is it guaranteed? For how long?
Does the price include taxes?
Terms and Conditions
What are the terms and conditions of the agreement?
Will these be provided in writing?
How long is the agreement?
Are there penalties for breaking the agreement?
Is a deposit required? (Under the New York Energy Consumer Protection Act of 2002, energy service companies in New York are barred from requiring security deposits unless a consumer has a history of delinquent payments.)
Can I change price options later on?
Is there automatic renewal on the agreement?
Are there additional fees not included in the price quote?
Customer Service
What are the office hours?
What is the complaint-handling process?
Are there toll-free numbers?
Energy Options
Are green energy sources like solar, wind, or hydro power available?
Back to top