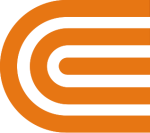 EmPower+
EmPower+ helps New York State's low- and moderate-income households save energy and money toward energy improvements made to their property.
What is EmPower+?
EmPower+ is a program managed by the New York State Energy Research and Development Authority (NYSERDA) which provides no-cost energy efficiency solutions to income-eligible New Yorkers. Through EmPower+ households can receive:
No cost home energy assessment to pinpoint where energy and dollars are being wasted and receive a customized plan to lower energy usage.
No-cost direct install measures performed by participating program contractors.
Incentives toward the cost of deeper energy efficiency measures based on improvements identified during assessment.
The program is open to both owners and renters of 1-4 family households.
Who is eligible?
Income-eligible homeowners or tenants who are natural gas or electric distribution customers of O&R that live in a building with 4 units or less and have a household income below 60% of state median (i.e. HEAP eligible) may be eligible for the program. Please refer to EmPower+ Eligibility Guidelines for details.
How much does it cost?
Low-income, single-family households are eligible for no-cost energy efficiency improvements capped at $10,000 per project.
Moderate-income single-family households are eligible for a discount of up to 50% of the cost of eligible energy efficiency improvements. This discount is capped at $5,000 per project.
Customers can apply for low-interest financing through Green Jobs–Green NY (GJGNY). Additional information on financing options can be found here.
For renters, you will need to have landlord/building owner permission to take advantage of the comprehensive energy efficiency improvements through EmPower+
Who performs the work at my home?
A participating program contractor will perform the energy assessment which will identify opportunities for energy efficiency improvements in the home. The contractor will present these findings to the customer in an assessment report.
The participating contractor will also identify opportunities for no-cost energy efficiency improvements that can be installed at the time of the energy assessment.
The participating program contractor will develop the work-scope based on the home assessment findings.
Eligible households can receive incentives toward the following core energy efficiency improvements including:
Attic, wall, and rim joist insulation
Air-sealing to reduce drafts
Health & safety items
Mobile-home underbelly insulation
Replacement of inefficient refrigerator/freezer units
Once the core items have been addressed, contractors can make recommendations to upgrade other equipment including:
Cold climate air source heat pump
Heat pump hot water tank
High efficiency gas heating furnace or boiler
How do I apply?
Review the eligibility requirements for EmPower+. Then, complete and submit an EmPower+ Application.
The application can be completed online, or downloaded, printed and mailed to:
EmPower+
8 Southwoods Blvd, Suite 201
Albany, NY 12211
During the application process, you can select a trained and experienced participating program contractor. Find a participating contractor here.
Following the approval of your EmPower+ application, the household will be qualified as either low-income or moderate-income eligible.
If you have any questions, you may email dlorunyempower@coned.com. You may also contact NYSERDA at 1-877-697-6278, or email info.residential@nyserda.ny.gov.