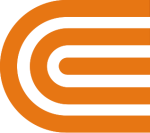 Home Performance with ENERGY STAR®
Get a comprehensive energy audit of your home and incentives on energy efficiency upgrades.
Home Performance with ENERGY STAR® is designed to transform how energy efficiency services are delivered to existing 1-4 family homes and low-rise multifamily buildings.
There are two forms of incentives for participating in the programs – rebates to reduce the upfront cost of energy efficient products and projects, and third-party financing to allow eligible customers to repay the remaining cost of the products or project off over a period of time, typically between seven and 10 years.
Eligibility Requirements
To qualify for the Program's cash incentives and financing options:
All materials and equipment must be purchased new;
The energy efficiency improvements must be performed by a Building Performance Institute (BPI) certified contractor participating in the Program;
Must meet or exceed the minimum efficiency requirements.
All projects must include at least attic air sealing and an attic insulation upgrade if required, as defined below for each project.
The participant must be a residential Rockland Electric Company customer with a Rockland Electric Company account number and the owner of the house at which the audit will be performed.
Home Performance with ENERGY STAR® Audit
The Home Performance with ENERGY STAR® audit is the first step toward improving a home's energy efficiency and reducing energy bills. During this comprehensive energy audit, the BPI- certified contractor tests and evaluates the home using advanced diagnostic equipment and building science principles to determine which areas would benefit from energy efficiency and health and safety-related improvements. Features to be tested include but are not limited to heating and cooling equipment, insulation levels, air infiltration, appliances and lighting. During the visit, the contractor will install energy-saving features, such as light-emitting diode (LED) bulbs, faucet aerators, smart power strips, and efficient-flow showerheads.
Specifically, the contractor tests for air leakage using a blower door; may identify primary leakage areas with an infrared scan; conducts a series of combustion-related tests; and looks for opportunities to improve the home's insulation, heating and cooling system, appliances, and lighting. The contractor will then explain what improvements can be made and what they will cost.
Find a Participating Contractor
Rockland Electric Company's participating contractors are Building Performance Institute (BPI) certified. They have been specially trained to perform comprehensive assessments to identify ways to improve home comfort, increase energy efficiency and reduce energy costs. To qualify for rebates up to $5,000, you must select a Rockland Electric Company participating contractor for your Home Performance with ENERGY STAR® audit.
When you select a participating contractor, you will contract directly with that contractor, not with Rockland Electric Company. We do not endorse any particular manufacturer, product, system, design, claim or contractor in promoting this program.
Company

Address
Contact Information

Ciel Power LLC

78 John Miller Way
Annex Suite 1010
Kearny, NJ 07032
kesposito@cielpower.com
201-632-3463
Divine Energy Solutions, Inc.
200 Richards Ave
Dover, NJ 07801
office@divineenergysolutions.com
973-361-3031
Green Home Solutions
100 Horizon Center Blvd
Hamilton, NJ 08691
info@ghsaudits.com
800-684-9611
Home Energy Diagnostics
179 Glenridge Ave
Montclair, NJ 07042
gail@njhomediagnostics.com
973-680-1244
Kodiak Heating & Air
6A Great Meadow Lane
East Hanover, NJ 07936
j.fitz@kodiaknj.com
973-378-9500
Metro NY Insulation, LLC
300 Route 59, Suite 1
Tallman, NY 10982
info@metronyinsulation.com
845-445-8255

Residential Energy Improvements LLC
800 Catalpa Ave
Teaneck, NJ 07666
daniele@rei-nj.com
201-530-5933

US Energy Renovations, LLC
616 Ardsleigh Dr
Westfield, NJ 07090
office@usenergyrenovations.com
908-232-5300

Improvements
Improvements may include sealing gaps, cracks, and other leaks to prevent outside air from entering a house; adding insulation and sealing, insulating, or replacing air ducts that run through attics or crawlspaces. Improvements may also include repairing or replacing old or poorly functioning heating and cooling systems and appliances. Installing ENERGY STAR® certified lighting is another commonly performed, cost-effective improvement.
To Learn More