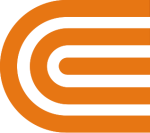 Heat Pump Guide
Learn how heat pumps work, why they're beneficial, and which type is best for your home.
How Do Heat Pumps Work?
A heat pump moves the existing heat in the air or ground from one place to another using electricity. In summer, it moves heat from inside a building to the outside like an air conditioner. In winter, the process is reversed, extracting heat from outside to bring it into an occupied space.
Unlike traditional systems that are powered by burning fossil fuels or using electric resistance, heat pumps are very energy efficient — they transfer more energy than they consume — and the latest models work reliably even when the temperature outside is extremely cold or hot.
What are the Benefits of a Heat Pump?
Efficiency: Heating your home with a heat pump typically costs less than your traditional systems or using electric resistance. Unlike systems that use gas, oil or propane to create heat, this clean-energy technology is environmentally conscious.
Dual Heating and Cooling: In addition to providing heating efficiency, you will save on cooling costs. Ductless systems are substantially more efficient than window A/C units.
Financial Incentives: Rockland Electric Company (Rockland Electric) offers financial incentives to make purchasing and installing heat pump technology even more affordable. Rockland Electric customers must meet all eligibility requirements of the NY Clean Heat Program* in order to receive the rebates listed under the program.
* Rockland Electric Company follows the technical guidelines of The New York Statewide Clean Heat Program.
Which Heat Pump is Right for You?
Geothermal (Ground Source) Heat Pumps

Air Source Heat Pumps

Heat Pump Water Heaters

Efficiency:
Up to 60% more efficient than oil-fueled systems.


Up to 40% more efficient than oil-fueled systems.

Approximately 3X more efficient than conventional electric resistance water heaters.

Savings:

Estimated annual savings of up to $1,500*

*when compared to an oil-fueled system.

Estimated annual savings of up to $900*

*when compared to an oil-fueled system.

Estimated annual savings of up to $350*

*when compared to an older conventional electric unit.

Best for:

Houses with surrounding property, or new residential or commercial construction projects.
Learn more

Central Air Source: Houses with existing central-air-conditioning systems or ducted furnaces that need to be replaced.
Learn more

Houses that need to replace their water heater or want to upgrade to a more efficient model.
Learn more

Mini-Split System: Houses or apartments that need an easy-to-install heating-and-cooling system that doesn't require ductwork.
Learn more
Full Load VS. Partial Load – What's the Difference?
| | |
| --- | --- |
| Full Load | Partial Load |
| Full-load—or whole-home—heat pumps will do all of the heating and cooling in the home or building. For replacement situations, your existing heating and cooling systems are no longer required. | In partial-load applications, your new heat pump will supplement your existing heating system, as well as cool your home during the warmer months. |
| Responsible for 90-120% of the heating load | Responsible for less than 90% of the heating load |
What is Right for Your Home or Project?
I have an existing forced air or radiant heating system.
Cutting-edge geothermal (ground-source) technology can modernize your traditional system and make it more efficient.
I have an existing duct system.
Consider a central or mini-split heat pump that replaces your existing heating system, while also replacing the air conditioning in its entirety.
I have baseboards and/or radiators.
Ductless units may be the right choice for you.
I only need to heat or cool one room.
A single ductless unit will sufficiently heat and cool your room.
I'm working on a new construction project.
For a smaller house or apartment, one or two ductless units will heat and cool your space sufficiently. A combination of a compacted ducted system with one or two additional ductless units for bedrooms, etc., would be a good choice. For peak efficiency, consider adding a ground-source geothermal heat pump.
I'm looking to supplement my current heating system.
If your current heating system is working fine but could use a boost, try adding one or two additional single-zone ductless units.
More Information
Was this information helpful?