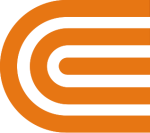 Long Range Plan
We're designing and investing in our electric grid and natural gas distribution and transmission system to create a sustainable energy future.
Our comprehensive plan represents a major step forward in our commitment to support our electric and gas systems, as well as New York and New Jersey's energy and policy goals. We look forward to collaborating with our customers, regulators, policymakers, and other stakeholders to make our vision for a safe, reliable, and resilient clean energy future a reality.
Our comprehensive plan supports our electric and gas systems, and clean energy goals through the following strategic focus areas: Energy Efficiency, Electrification of Heating and Electrification of Transportation, Energy Storage, Solar Photovoltaic, Integrated System Planning, Role of Gas in the Clean Energy Future, and Customer Experience.