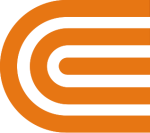 Before You Dig
Planning construction? Planting a tree? Doing some renovations? Call before you dig.
There are more than 1,800 miles of underground gas pipelines in our service area. Scratches, scrapes, dents, or gouges to these pipelines can result in a dangerous leak.
Before You Dig
Whether you're installing a swing set, putting in a pool, or planning any project that involves digging, be sure to call 811 or submit a location request at UDIG NY, two to 10 days before you plan to dig.

Once you submit your location request, utilities will send someone to identify and mark what's underground on your property so you can avoid damaging them.
Safe Digging
After utilities mark the locations of the underground pipes and wires, safe digging is the next step.
If you're digging within two feet of the marks, only use hand tools carefully.
Play It Safe
Developers, contractors, excavators, equipment operators, and anyone else working near our underground gas and electric lines also need to check O&R's Field Safety Guide to ensure compliance with regulations imposed by various local, state, and federal authorities.
How to Identify a Utility Marking
Utility companies will mark the location of their underground facilities using either colored paint or small flags. Each type of service has its own unique color.
| | |
| --- | --- |
| Flag Key Color | Service |
| White | Proposed Excavation |
| Pink | Temporary Survey |
| Red | Electric |
| Yellow | Gas or Oil |
| Orange | Telephone and Cable |
| Blue | Potable Water |
| Purple | Reclaimed Water |
| Green | Sewer and Drain |
If a Digging Accident Occurs
If a natural gas accident occurs, immediately evacuate the area and call O&R's Gas Emergency Hotline, 911, or your local gas provider.
If a digging accident occurs, call O&R's Gas Emergency Hotline at
1-800-533-5325
, 911, or your local gas provider.
For accidents involving underground electric cables, call us at
1-877-434-4100
.