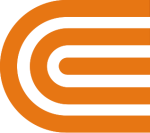 Financial Incentives
We offer incentive rates to qualifying electric customers locating to – or expanding within – our New York service territory. This incentive is designed to help ease the cost of making major relocation or expansion decisions.


}
New York Economic Development Rate
If you qualify, you'll get a 20 percent discount off the electric delivery portion of the rate for five years.

In order to qualify:
An application must be submitted prior to signing a lease or purchasing a property. State the anticipated date on which a lease will be signed, or the closing of sale.
Provide suitable documentation that you've qualified for and will receive a comprehensive package of economic incentives awarded by the local municipality or state authorities. This would include substantial financial assistance or a substantial tax incentive program designed to maintain or increase employment levels in the service area.
You must construct a new building, purchase or lease an existing building that's been vacant for three months, or expand an existing building.
New or expanding customers must add 65 kilowatts (kW) of separately metered monthly electric usage to the O&R electric system.
You must operate under a qualifying North American Industry Classification System (NAICS) code**.
You must obtain an energy efficiency audit performed by either NYSERDA or by an independent qualified energy efficiency firm under the Company's Small Business Direct Install or the Commercial & Industrial programs
**Qualifying customers are classified by the NAICS as Manufacturing (Sector 31-33), Wholesale Trade (Sector 42), Transportation and Warehousing (Sector 48-49), Information (Sector 51), Finance and Insurance (Sector 52), Real Estate, Rental and Leasing (Sector 53), Professional, Scientific and Technical Services (Sector 54), Management of Companies and Enterprises (Sector 55), Administrative Support, Waste Management and Remediation Services (Sector 56).