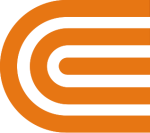 Identified Non-Wires Alternatives Opportunities
Non-Wires Alternatives have the potential to reduce customers' electric bills, improve reliability, and defer capital infrastructure.
We've identified several opportunities to create such change.
1 This indicates the estimated timeframe for the first RFP. Depending on the geographical area, MW need, and/or timing of the need; more than one RFP could be issued for a Non-Wires Alternatives opportunity.
Was this information helpful?