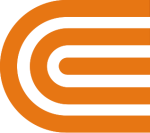 Company History & Statistical Information
Located in the northwestern suburbs of New York City, Orange & Rockland and its subsidiary, Rockland Electric Company, serve approximately 300,000 electric customers in New York and northern New Jersey, and more than 130,000 natural gas customers in New York.

Orange and Rockland Utilities, Inc. was born as the Rockland Light & Power Co. in Nyack, NY, in 1899. O&R and its subsidiaries became a wholly owned subsidiary of Consolidated Edison, Inc. in 1999.

Orange & Rockland is headquartered at One Blue Hill Plaza, Pearl River, NY 10965.
Orange & Rockland Service Area
Our Service Area
News & Highlights
June 13, 2016
Learn more about Orange & Rockland
| Quick Facts | | |
| --- | --- | --- |
| Customer Data | Electric | Gas |
| Total Customers Served | 304,947 | 133,480 |
| New York | 232,593 | 133,480 |
| New Jersey | 72,354 | N/A |
| System Data | | |
| Miles of Overhead Electric Distribution Lines | | 3,994 |
| Miles of Underground Electric Distribution Lines | | 1,849 |
| Miles of Electric Transmission Lines | | 547 |
| Miles of Gas Pipeline | | 1,858 |
| All-Time Record Peak Demand for Electricity (8/2/06) | | 1,617 Megawatts |
| All-Time Net Firm Sendout Record for Gas (1/15/04) | | 206,168 Dekatherms |
| | | All data is as of June 1, 2016, except where noted otherwise. |
| New York Communities Served by Orange & Rockland (Electric) | | |
| County | Township | Communities |
| Orange | Blooming Grove | South Blooming Grove, Salisbury Mills, Washingtonville |
| | Chester | Chester, Sugarloaf |
| | Crawford | Bullville, Thompson Ridge |
| | Deerpark | Cuddebackville, Huguenot, Port Jervis, Sparrowbush |
| | Goshen | Goshen |
| | Greenville | Greenville |
| | Highlands | Fort Montgomery, Highland Falls |
| | Minisink | Johnson, Unionville, Westtown |
| | Monroe | Harriman, Monroe, Kiryas Joel |
| | Mount Hope | Otisville |
| | Tuxedo | Laurel Ridge, Southfields, Sterling Forest, Tuxedo, Tuxedo Park |
| | Wallkill | Circleville, Howells, Mechanicstown, Middletown, Silver Lakes, Washington Heights |
| | Warwick | Florida, Greenwood Lake, Pine Island, Warwick, Wickham Village |
| | Wawayanda | Amchir, New Hampton, Ridgebury, Slate Hill |
| | Woodbury | Central Valley, Highland Mills |
| Rockland | Clarkstown | Bardonia, Central Nyack, Congers, Nanuet, New City, Rockland Lake, Upper Nyack, Valley Cottage, West Nyack |
| | Haverstraw | Garnerville, Haverstraw, Thiells, West Haverstraw |
| | Orangetown | Blauvelt, Grand View, Nyack, Orangeburg, Palisades, Pearl River, Piermont, South Nyack, Sparkill, Tappan |
| | Ramapo | Airmont, Chestnut Ridge, Hillburn, Hillcrest, Kaser, Monsey, Montebello, New Hempstead, New Square, Pomona, Ramapo, Sloatsburg, Spring Valley, Suffern, Tallman, Wesley Hills |
| | Stony Point | Grassy Point, Stony Point, Tomkins Cove |
| Sullivan | Forestburg | Rio |
| | Lumberland | Glen Spey, Pond Eddy |
| | Mamakating | Bloomingburg, Burlingham, Phillipsport, Summitville, Westbrookville, Wurtsboro |
| New York Communities Served by Orange & Rockland (Gas) | | |
| County | Township | Communities |
| Orange | Blooming Grove | South Blooming Grove, Washingtonville |
| | Chester | Chester |
| | Deerpark | Huguenot, Port Jervis, Sparrowbush |
| | Minisink | Unionville, Westtown |
| | Monroe | Hariiman, Monroe, Kiryas Joel |
| | Tuxedo | Laurel Ridge, Sterling Forest, Tuxedo |
| | Walkill | Mechanicstown, Middletown, Washington Heights |
| | Warwick | Florida, Greenwood Lake, Warwick, Wickham Village |
| | Waywayanda | Amchir, New Hampton, Ridgebury, Slate Hill |
| Rockland | Clarkstown | Bardonia, Central Nyack, Congers, Nanuet, New City, Rockland Lake, Upper Nyack, Valley Cottage, West Nyack |
| | Haverstraw | Garnerville, Haverstraw, Thiells, West Haverstraw |
| | Orangetown | Blauvelt, Grand View, Nyack, Orangeburg, Palisades, Pearl River, Piermont, South Nyack, Sparkill, Tappan |
| | Ramapo | Airmont, Chestnut Ridge, Hillburn, Hillcrest, Kaser, Monsey, Montebello, New Hempstead, New Square, Pomona, Ramapo, Sloatsburg, Spring Valley, Suffern, Tallman, Wesley Hills |
| | Stony Point | Grassy Point, Stony Point, Tomkins Cove |
| New Jersey Communities Served by Rockland Electric (Electric) | | |
| County | Township | Borough |
| Bergn | Mahwah | |
| | Wyckoff (Part) | |
| | | Alendale |
| | | Alpine |
| | | Closter |
| | | Cresskill |
| | | Demarest |
| | | Franklin Lakes |
| | | Harrington Park |
| | | Haworth (Part) |
| | | Montvale |
| | | Northvale |
| | | Norwood |
| | | Oakland |
| | | Old Tappan (Part) |
| | | Ramsey |
| | | River Vale (Part) |
| | | Rockleigh |
| | | Saddle River (Part) |
| | | Upper Saddle River |
| Passaic | West Milford (Part) | |
| | | Ringwood (Part) |
| Sussex | Montague (Part) | |
| | Vernon (Part) | |
| | Wantage (Part) | |