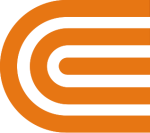 Aplicaciones del programa comercial e industrial
Reciba reembolsos de dinero por las actualizaciones de equipo a través de nuestro Programa para clientes comerciales e industriales.
Eligibility
You qualify to participate in this program if you're a New York commercial or industrial customer who has an active electric account with us, contributes to the System Benefit Charge (SBC), and is installing the energy-efficient electric measures in an existing facility or new construction.
Custom Rebates
All LED lighting projects go through the Custom Program
Commercial & Industrial Lighting Tool [xls]
The Custom Program is designed to offer you rebates for cost-effective measures or projects that are not covered by the prescriptive rebates. All custom projects require preapproval, engineering analyses demonstrating savings, and a preinspection to determine eligibility. Rebate levels will be determined using economic customer payback criteria based on New York State Public Service Commission guidelines.
Submit your Custom Program Rebate Application through our online portal.
Prescriptive Rebates
Prescriptive rebates are designed to cover up to 50 percent of the incremental measure cost for installing high-efficiency electric heating, cooling, and ventilation equipment, or for upgrading fluorescent lighting, motors, and installing variable speed drives (VSD). All VSD projects require preapproval.
All LED lighting projects go through our Custom Commercial and Industrial Program.
Incentive Levels & Requirements
Prescriptive Electric HVAC Measures (PDF)
Prescriptive Variable Speed Drives (VSD) Measures (PDF)
All you need to do is complete the application and attach the work order and receipt. We'll review the application and equipment specifications for eligibility to process the rebate. Some rebates may require an on-site verification inspection prior to payment.
Submit your Prescriptive Program Rebate Application through our online portal.
All rebates will be payable to Orange & Rockland's customer of record on the account unless a signed letter of authorization is submitted by the customer permitting another company to collect the rebate.
Was this information helpful?