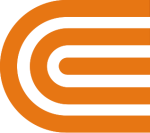 Gas Appliance Rebates
Is your home heating or water equipment old and inefficient? Replace them and get a rebate.
You can get a rebate from O&R for a new high-efficiency natural gas system. Most importantly, you'll save significant energy and lower your bill.
The new equipment must be a natural gas system and installed on a New York residential O&R gas account.
How to Get Your Rebate
Instruct your contractor to install equipment that meets eligibility requirements.
For expedited processing, submit applications for rebates electronically through our Online Portal.
Attach proof of equipment purchase when completing the application.

You may be contacted to schedule a brief visual inspection of the equipment by O&R at a time convenient for you.
To obtain a mail-in application, please email
Mark Maloney
. Mail-in applications will take approximately 6-8 weeks to process.
Rebate Schedule for Eligible Gas Equipment
Qualifying Equipment

Eligibility Requirements

Rebate Amounts*

Stand Alone Water Heater (Storage)

ENERGY STAR rated 40 gallon or greater and Energy Factor .67 or greater

$100


Tankless Water Heater

ENERGY STAR rated and Energy Factor .82 or greater

$200

Indirect Water Heater

Must be installed with new qualifying natural gas boiler

$200


Furnace

AFUE 90 or greater

$200

Furnace

AFUE 92 or greater with ECM fan

$300

Furnace

AFUE 94 or greater with ECM fan

$400

Water Boiler

AFUE 85 or greater

$100

Water Boiler

AFUE 90 or greater

$500

Boiler Reset Control

Attached to qualifying natural gas boiler

$100

Steam Boiler

AFUE 82 or greater

$100

Wi-Fi Thermostat (Limit 2)

Must be installed with new furnace or boiler

$15

Duct and Air Sealing

Must be installed by BPI certified contractor

Duct sealing must be assisted by duct blaster testing.

$250 ea.
AFUE—Annual Fuel Utilization Efficiency
ECM—Electronically Commutated Motor
BPI—Building Performance Institute
*Available for a limited time, only while funds last
Contact Us

Have questions about our gas equipment rebates? Send us an email or call 1-845-577-2433.

Send Us an Email
Was this information helpful?