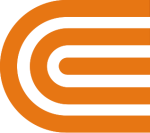 If you're replacing your main refrigerator, or you want to recycle a working second refrigerator or freezer, call us. We'll help you recycle your old unit in a safe and environmentally friendly way, and pay you $25 for each unit we pick up.
We'll even recycle your room A/C (up to four a year) along with your scheduled pick-up of your refrigerator or freezer. There is no rebate for recycling a room A/C.
To ensure the ongoing safety of our customers and employees, we currently are not assigning collection dates. However, you may still enroll in the program by placing an order now, and our contractor will contact you to schedule a collection date once the program is back in full operation.

All applications for pickups dated prior to and including 3/21/20 are being processed.

Thank you for your understanding.
Eligibility and Deadlines
You must be an O&R electric customer in New York State to participate in this program.
Was this information helpful?