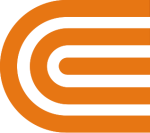 Custom Rebate Pathway
Our commercial custom energy efficiency program can reduce the energy use of your business, lower your energy bill, and can even help save on maintenance costs.
The Custom rebates are designed to offer you rebates for cost-effective measures or projects that aren't covered by the Instant Lighting Incentive Program or Prescriptive Rebate Pathway.
See if You're Eligible
You're eligible to participate in this program if:
You're a New York commercial or industrial customer who has an active electric and/or gas account with us,
You contribute to the System Benefit Charge (SBC),
You're installing energy-efficient electric and/or gas measures in an existing facility or new construction project.
All custom projects require pre-approval, engineering analyses demonstrating savings, and a pre-inspection to determine eligibility.
Custom Measure Incentives
Type


Incentives

Electric

20 cents per kWh saved and capped at 25% of the total project cost with at least a one year payback

Gas

$1.50 per therm and capped at 25% of the total project cost with at least a one year payback"

Any equipment that is proven to save electricity or gas with an engineering analysis.
Apply Now
Submit your rebate application for electric or gas:
Important Resources
| | |
| --- | --- |
| Document | Details |
| | All rebates are payable to Orange & Rockland's customer of record on the account unless a signed letter of authorization is submitted by the customer permitting another company to collect the rebate. |
Contact Program Administrator, Jeremy Scott

Email
Was this information helpful?