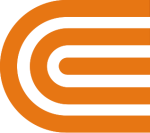 Demand Response Incentives Webinars
Your energy is in demand. And we'll pay you to reduce energy use this summer.
Join one of our webinars and learn more about our Demand Response Incentives programs
Wednesday, March 1 at 10 a.m. Register Now
Tuesday, March 7 at 2 p.m. Register Now
You'll get information on:
– the incentives you can get
– how to enroll in the programs
– what you'll need to do when you agree to participate
You should attend if you're:
– a corporate sustainability executive
– a building owner or manager
– a real estate developer and contractor
– an energy consultant
– just interested in our energy efficiency and demand response programs
Contact Demand Response

Find out which solution is best for your company. Contact Jon Hilowitz.

Email
Was this information helpful?