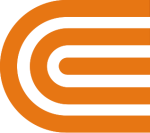 How to Convert to Natural Gas
1) Check your eligibility
Gas Locator
2) Estimate your costs
We recommend you ask a licensed professional to estimate your property's conversion costs before submitting a request. An estimate will help you figure out if converting to natural gas is a good option for you.
3) Submit your request through a licensed professional
If we offer service in your area, and you have the necessary funds ready, we recommend you have a licensed professional submit your
gas service request
.
Application for Gas Service
Gas Certification—Piping and Appliance Downstream of the Meter
Was this information helpful?