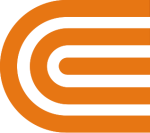 For HVAC Contractors
Interested in being a part of a database where O&R residential and commercial customers can search for HVAC contractors? Enroll in O&R's Contractor Connect Program!


Join our Contractor Connect program, and be connected to our residential and commercial customers who are looking for HVAC contractors.
When you join, your business will be listed in our database that we'll make available to our customers who need a contractor for their gas conversion project or other HVAC project.
Join Now
First, fill out the following application and agreement:
Then, submit your application by using one of the following methods:
Was this information helpful?