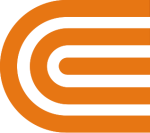 Get Connected
Looking for a contractor to help you with your gas conversion project? See our list of contractors enrolled in our Contractor Connect Program.
}
Contractor Connect Program Contact List
Contractor

Contact

County Served

A Stevens Plumbing & Heating
135 E. Main St., Suite #4
Washingtonville, NY

astevensplumbing@frontier.com
845-496-5903

Orange
Alpine Air Heating & Air Conditioning
1136 Kings Hwy., Suite #5
Chester, NY
bbogar@alpineaironline.net
845-508-6272
Orange
Atlas Air Masters, Inc.
149 Main St.
Nanuet, NY
atlasair@yahoo.com
845-623-3803
Rockland

Berry Burners of Nyack
PO Box 70
Nyack, NY

ebong@msn.com
845-358-6661
Rockland
Big Lion Construction
34 Old Country Rd.
Monroe, NY
billing.biglion@gmail.com
845-440-5060
Orange
CR Wolfe Heating Corp
449 E. Main St.
Middletown, NY
info@crwolfeheating.com
845-343-5803
Orange
Day Heating & Air Conditioning
2 White Horse Rd.
Middletown, NY
dayhvac@tmail.com
845-926-1867
Orange
E. Mule & Son Plumbing & Heating
75-55 Metropolitan Ave.
Middle Village, NY
muleplumbing1994@gmail.com
516-250-2234
Orange
EB Design Air Inc.
120 Route 59
Hillburn, NY
eric@designairinc.com
845-357-3580
Orange
Rockland
Expert Mechanical LLC
207 Reservoir Rd.
Goshen, NY
expertmechanical@gmail.com
845-325-1529
Orange
Go Green Express Home Service
145 S. William St.
Newburgh, NY
wwiseman@ggehs.com
845-562-6722
Orange
Rockland
H&R Plumbing Heating & A/C
53 Massachusetts Ave.
Congers, NY
rcessna182@aol.com
845-268-7211
Orange
Rockland
Harel Plumbing & Heating
45 Main St.
Monsey, NY
harelplumbing1717@gmail.com
845-425-6700
Rockland
Holbrook Heating Inc.
3140 Sweet Rd.
Jamesville, NY
accounting@holbrookheating.com
315-677-5555
Orange
Rockland
Larson's Heating & Cooling
320 Route 211 W.
Middletown, NY
stacey@larsonheating.com
845-344-3030
Orange
Mak III Plumbing & Heating
PO Box 78
Slate Hill, NY
makiiiplumbing@gmail.com
845-355-2866
Orange
Mark Lindsay & Son Plumbing & Heating Inc.
21 Union Valley Rd.
New Foundland, NJ
info@marklindsayplumbing.com
973-728-8900
Orange
Mike Fumarola Plumbing & Heating
230 Mac Arthur Ave.
New Windsor, NY
fumarolaplumbing@yahoo.com
845-782-4520
Orange
Nebrasky Plumbing & Heating
1019 State Rd. 17 M
Monroe, NY

robertv@nebraskyplumbing.com
845-783-6661

Orange
Northern Plumbing & Heating
PO Box 792
Mahwah, NJ
sales@northernradiant.com
845-627-0481
Orange
Royal Class Service
1073 Route 94, Suite 23B
New Windsor, NY
info@royalclassservice.com
845-569-1299
Orange
Rockland
Vanduzer Mechancial Inc.
PO Box 906
Warwick, NY
info@vanduzermechanical.com
845-986-1891
Orange
WK Mechanical
21 Howells Rd.
Middletown, NY
sconforti@wkmechanical.com
845-342-8133
Orange
Rockland
Back to top
Have Any Questions?
Contact us if you have any questions about our Contractor Connect Program.
Send Us an Email