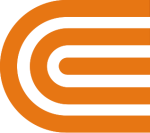 Corning-PCL&P's Eligible Customer List
If you're a Corning-PCL&P customer, your name is included on a customer list that we maintain as part of the Pennsylvania Electric Choice Program. This list is made available to licensed suppliers who may contact you with electric generation offers. It ensures that you hear about offers that could save you money on your electric bill.

If you don't want to be on the customer list provided to eligible suppliers, you'll need to complete the Eligible Customer List form, located in My Account, or call us at 1-877-434-4100.

Pursuant to requirements of the Pennsylvania Public Utility Commission, if you do nothing, your name, address, account number, and electricity usage history will be included on the customer list that's made available to licensed electric generation suppliers.

Regardless of what you choose, we won't release your telephone number to electric generation suppliers.
Pennsylvania Public Utility Commission - Utility Choice
Was this information helpful?