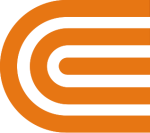 As an electric customer of Corning-PLC&P, you have a choice of suppliers to provide your electricity. Your options are:
OPTION 1: Stay with or select Corning-PCL&P's default service and receive a quarterly market-based rate for electric supply.
We provide default service if you don't obtain your energy supply from an Electric Generation Supplier. We purchase electric supply in the wholesale spot market and pass the rates down to you at no cost. Default service rates are determined quarterly and are comprised of the following:
Market Price of Electric Supply (Corning-PCL&P's forecast of the wholesale supply costs and expected procurement costs for the quarter);
Electric Supply Adjustment Charge (a quarterly reconciliation of the monthly over- or under-collections that compares the actual default service costs with default service revenues); and
An adjustment for recovery of the Pennsylvania Gross Receipts Tax.
For Corning-PCL&P's historical monthly and quarterly market-based electric supply prices, please view Corning-PCL&P's Price to Compare Chart, or view it in our tariffs.


OPTION 2: Stay with your current Electric Generation Supplier or shop for another.
The names of Electric Generation Suppliers doing business in Corning-PCL&P's service territory are available on the PAPUC's PowerSwitch website and on our List of Energy Suppliers. Or, you can contact a Customer Service Representative at 1-877-434-4100 for this information.


Where you can get more information
The Office of Consumer Advocate in Pennsylvania compares the current monthly price of different service offerings. The price information on the website is updated monthly.

In addition, you can download a copy of Corning-PCL&P's Energy Shopper's Guide. This guide doesn't provide you with current price information, but it does provide information on how to shop for energy supply. To obtain a copy by mail, call our Customer Assistance line at 1-877-434-4100.


Other important facts
If you choose an Electric Generation Supplier, everything else with regard to your Corning-PCL&P service will remain the same.
We'll still deliver the electricity to your home or business through our existing wires.
We'll continue to read the meter, provide customer assistance and respond to emergencies in case of a power outage.
We'll send you one bill each month, with a separate page showing your electric supply costs. For your convenience, you'll make only one monthly payment to us and we'll pay your Electric Generation Supplier directly.
We'll work to maintain the safety and reliability of our energy delivery system.

If you have questions about your service or account, call our Customer Assistance hotline toll-free at 1-877-434-4100, weekdays, 8 a.m. to 7 p.m., except holidays.

Energy Suppliers

Eligible Customer List