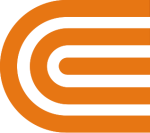 Rate Options for Charging at Home
Understand your billing options under our standard and time-of-use rates.
If you install a home charger, the cost of charging your electric vehicle will be based on the rate you currently pay for electric service.
Standard Residential Rate
The price you pay (per kilowatt-hour) for supply and delivery is based on the season and how much electricity you use, no matter the time of day or night.
The monthly customer charge is $20.50 under the standard residential rate.
| | | |
| --- | --- | --- |
| Standard Delivery Periods | Rates <250 kWh | Rates >250 kWh |
| June 1 to Sept 30 | 9.176 cents/kWh | 11.475 cents/kWh |
| All other months | 9.176 cents/kWh | 9.176 cents/kWh |
Delivery Rates do not include taxes and other fees.
In addition to delivery, you will also be charged for electricity supply, which fluctuates based on market prices. For historical supply pricing, use our Price to Compare. You can also purchase supply from an Energy Supplier.
Back to top
Was this information helpful?