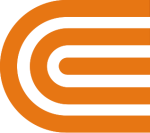 }
NJ SHARES provides financial assistance to Rockland Electric Company customers who find themselves unable to pay their home-heating bills because of emergency conditions.
These grants are funded by contributions from thousands of Rockland Electric Company customers. The shareholders of Consolidated Edison, Inc., Orange & Rockland's parent company, also make a sizable contribution to the fund.
Rockland Electric Company is a wholly owned subsidiary of Orange and Rockland Utilities, Inc. Along with other energy companies of New Jersey, we have pledged to match up to a total of $550,000 in donations to NJ SHARES.
Who Can Receive NJ SHARES grants?
Local human services agencies in the community, not the energy companies that organized NJ SHARES, decide who's eligible to receive financial assistance.
How to Donate to NJ SHARES
1. Add a dollar
to your energy bill (we'll know what it's for). You may add a dollar as often as you wish.
2. Mail
a check payable to NJ SHARES to:
Rockland Electric Company
One Lethbridge Plaza
Suite 32 - Second Floor
Route 17 North
Mahwah, NJ 07430
Attn: NJ SHARES Coordinator
3. Call us
toll-free at 1-877-434-4100.
With your authorization, we will add the amount you wish to donate on your monthly energy bill starting at $1.
Sign Up for Planned Contributions
Information filed with the Attorney General concerning this charitable solicitation may be obtained from the Attorney General of the State of New Jersey by calling 973-504-6215. Registration with the Attorney General does not imply endorsement.