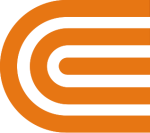 Volunteering
Our employees and their families donate time and resources to their communities at volunteer events. We provide employee grants and matching gifts to support their efforts.
Success Story
Habitat for Humanity partners with people in your community, and all over the world, to help them build or improve a place they can call home. Habitat homeowners help build their own homes alongside volunteers and pay an affordable mortgage. Habitat homeowners achieve the strength, stability and independence they need to build a better life for themselves and for their families.
Learn more Habitat for Humanity's various programs.
Back to top