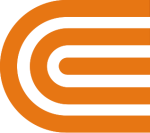 Education
We provide charitable donations that enhance educational programs in the communities we serve.
Success Story
The mission of the Pascack Pi-oneers (Team 1676), combines the beliefs of the FIRST program with the desires of its team members to pursue and promote future careers in science, technology, engineering, arts and math (STEAM) and to provide STEAM education for its community. Its goal is to operate as a cohesive team, competing with gracious professionalism under the guise of FIRST and developing its students' abilities to collaborate, create and develop as individuals and collectively as a team.
Learn more about Pascack Pi-oneers' robotic projects.
Back to top