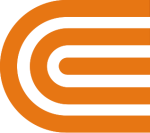 Civics
We donate to organizations that support our veterans.
Success Story
The mission of Wreaths Across America is to REMEMBER our fallen U.S. veterans, HONOR those who serve and TEACH children the value of freedom.
The organization conducts several programs and participates in veterans' events throughout the year, and has a veteran liaison on staff to work with local veterans' organizations, as well as public outreach through Veterans Day and Memorial Day programs.
Learn more about Wreaths Across America's programs and activities.