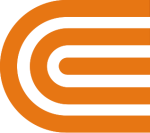 Arts and Culture
We give to groups that provide our community with affordable, high-quality artistic and cultural experiences.
Success Story
The Penguin Rep Theatre has grown in 40 years from a summer theatre to becoming one of Hudson Valley's most influential non-profit cultural institutions.
Since its founding in 1977, Penguin Rep has entertained more than 400,000 people with outstanding productions of 150 plays. And not just any plays either, but new works by established and emerging writers.
Learn more about Penguin Rep Theatre's productions and events.
Back to top