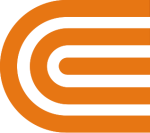 Arts Al Fresco
Mark your calendars! Enjoy free outdoor arts experiences proudly supported by Con Edison and Orange & Rockland across our service area in New York City and Westchester, Orange, and Rockland Counties.
About the Series
Orange & Rockland is a longstanding partner for the arts communities in our service territory, all of which were hard-hit by COVID-19. As we set on a path to recovery, the arts sector is going to be key in our revitalization.
Orange & Rockland supports safe events to the public through outdoor arts experiences, from grand stages to pocket parks in communities of all kinds across the company's service territory.
Power of Giving Program
We support hundreds of nonprofit organizations in our service territory to strengthen neighborhoods, sustain communities, and improve lives. These philanthropic efforts support the arts, environment, and important educational initiatives in science, technology, engineering, and mathematics. Many of O&R's employees share a personal commitment to the region's vitality through their own volunteer efforts and choose to support communities through the company's matching gifts program.
Back to top
Fall
Theatre, Music & Live Arts Events at Outdoor Festival in Nyack for 5 weekends from Sept 16 - Oct 16
Organization: Phoenix Theatre Ensemble
Date: Friday, September 16 - Sunday, September 18
Find Out More
Theatre, Music & Live Arts Events at Outdoor Festival in Nyack for 5 weekends from Sept 16 - Oct 16
Organization: Phoenix Theatre Ensemble
Date: Friday, September 23 - Sunday, September 25
Find Out More
Theatre, Music & Live Arts Events at Outdoor Festival in Nyack for 5 weekends from Sept 16 - Oct 16
Organization: Phoenix Theatre Ensemble
Date: Friday, September 30 - Sunday, October 2
Find Out More
Theatre, Music & Live Arts Events at Outdoor Festival in Nyack for 5 weekends from Sept 16 - Oct 16
Organization: Phoenix Theatre Ensemble
Date: Friday, October 7 - Sunday, October 9
Find Out More
Theatre, Music & Live Arts Events at Outdoor Festival in Nyack for 5 weekends from Sept 16 - Oct 16
Organization: Phoenix Theatre Ensemble
Date: Friday, October 14 - Sunday, October 16
Find Out More
Back to top