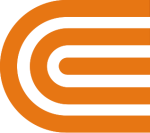 Thermal Energy Network Pilot
O&R is seeking partners to develop shared thermal energy networks that will provide more efficient heating and cooling options to communities.
request-for-information-webinarWe are looking for partners for the installation of two thermal energy network pilots to gather important data on thermal systems. This is an excellent opportunity for developers and communities to do the following:
Create a cost-effective, long lasting, low-carbon source of heating and cooling via ground-source heat pumps
Avoid the upfront cost of drilling geothermal boreholes
Provide potential incentives to offset customer adoption of ground source heat pumps and other technologies
Who should apply?
Real estate developers, building owners, municipalities, and/or other interested parties who are interested in partnering with us on the development of thermal energy network pilots.
The key components to be submitted
Map(s) or sketches delineating the proposed site
Plot plans (if available)
Construction drawings (for new or renovated buildings, if available)
Letters of Partnerships and Support
Final approval of any pilot project is at the discretion of the New York State Public Service Commission and is expected to come in the first half of 2023.
For each pilot, we will design, install, and maintain the district geothermal wells and district supply infrastructure. Connected customers will maintain the heat pumps and other associated equipment within their property line.
This utility ownership model leverages our company's experience in shared infrastructure, response time, and reliability. One of the two pilots must be located in a disadvantage community.
We will work with customers to provide financial support for the installation of customer-owned equipment. The level of financial support may vary from customer to customer, depending on the individual customer's need and available funding within the pilot budget.
Ready to submit a site for consideration?
Follow the directions in the Request for Information (PDF).