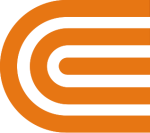 O&R's Online Community
This is an exciting, dynamic time for the energy industry. At O&R, we're always focused on providing reliable service, but strive to be an energy advisor and leader in providing customers with the innovative technology, consumer-friendly energy-saving programs and options to help manage energy wisely.
That's why we're launching the ORYou Exchange.
What is it?
The ORYou Exchange is an invitation-only online community where Orange & Rockland (O&R) and Rockland Electric (RECO) customers have the opportunity to provide their feedback and opinions on all things related to O&R/RECO and the energy industry.
How Customers are Selected


We're selecting and recruiting customers via direct email and providing them with a link to enter the group and participate. If you're selected to join, you'll be able to participate in surveys and forum discussions to help us better understand your needs and preferences.
Earn Rewards
As an incentive, participants will be able to earn rewards. As you provide your input, you'll earn points that can be redeemed for gift cards. The more you participate, the more points you'll earn and be able to redeem.
Got Questions?
You'll have the opportunity to ask us any questions or discuss any topic with other members in the ORYou Exchange Online Community.
For more information, call Customer Service at 1-877-434-4100 or send us an email.
Interested in Joining?
If you're interested in participating in surveys and forum discussions to earn rewards, see if you qualify by taking our membership survey:
Residential Customer Membership Survey
Back to top
Was this information helpful?