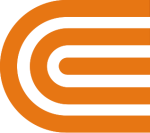 Eruv attachments on Orange & Rockland and Rockland Electric poles have been installed consistent with practices used for all other pole attachments such as security cameras, Christmas lighting and private communication lines.
These attachments are installed by their owners or their contractors to the requirements of a pole attachment agreement with the company. The rates charged for these attachments are filed with the New York State Public Service Commission (PSC) or the New Jersey Board of Public Utilities (BPU).
The eruv attachments are owned by the Rockland Eruv Association and have been installed by their vendor. This is not an O&R or Rockland Electric project. We provide access to our poles consistent with various federal and state mandates. In the case of the eruv, several court rulings have been handed down allowing eruv attachments.
We have advised the eruv installers that they must contact the municipalities in which the eruv is installed to determine if there are any municipal ordinances that apply to eruv installation. The eruv installers are solely responsible for complying with such ordinances.
Legal Decisions Related to Eruvs
Back to top
Was this information helpful?