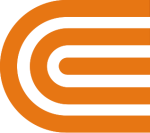 COVID-19 New Business Services Construction Update
This update contains information from Orange and Rockland Utilities, Inc. (O&R) in New York and its subsidiary, Rockland Electric Company in New Jersey (RECO), regarding new gas construction and electric distribution projects during the COVID-19 pandemic.
Your safety and the safety of our communities are our top priority. As the situation surrounding COVID-19 continues to evolve, we are taking extra measures to protect the safety of our customers, contractors and employees. We are also closely following the guidelines ordered by the CDC and local government authorities.
To comply with the NYS Cluster Action Initiative, and out of an abundance of caution for everyone's safety, O&R effective immediately will restrict all non-emergency New Business work inside residential and commercial buildings located within NYS Cluster Action Red Zones. New Business field work located outside will continue. Social distancing guidelines remain in effect and must be followed.
We understand that this situation is fluid. We will continue to monitor the NYS Cluster Action Initiative and provide further updates, as required. Our project managers and engineers are working remotely and are available to address project questions and concerns.
As a reminder, the walk-in Customer Service centers located in Spring Valley, Blooming Grove, and Port Jervis, NY and Mahwah, NJ remain closed until further notice. All payments for inspection fees or construction/account deposits will only be accepted by mail. Please see your New Business application for your project mailing address.
If there are any questions, please contact New Business Services at 845-577-3324. Thank you.
Was this information helpful?