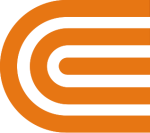 Ger Ready for Work to Resume
We're committed to getting our essential work done.
Get ready! As New York and New Jersey continue to reopen, Orange & Rockland will incrementally resume work that was put on pause in response to the spread of COVID-19. Beginning with work that requires little-to-no interaction with customers, crews will resume gas safety inspections, reading meters and installing smart meters on the exterior of buildings or in public areas.
Here's what you need to know:
Customers will receive advance notification of planned work and have the option of rescheduling it if they prefer.
When on the job, our employees will maintain a 6-foot distance, wherever possible.
Employees will wear face coverings when working in your home and may put on other personal protective equipment as needed to safely work on live electric and gas systems.
O&R will resume important customer-focused services, including walk-in service centers and energy efficiency visits to homes and businesses, as circumstances allow in the coming months.
Difficulty Paying Your Bill?
O&R is offering continued support for customers during the COVID-19 emergency. We have a variety of programs designed to help you pay your bill and balance your energy costs. If you're having difficulty paying your bill, please see our
payment assistance options
.
Was this information helpful?