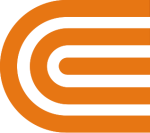 Summer Energy-Saving Tips and Covid-19
Ideas for managing your energy use when temperatures rise.
Save Energy and Money
Staying home means using more energy. Here are some ways to control your energy use this summer.
---
Easy Ways to Save
Check Thermostats. Set your thermostat as high as comfortably possible. Every degree cooler raises your bill by about 1 percent. If you need to buy an A/C, look for an Energy-Star model.
Clean A/C Filters. Replace or clean filters on air conditioners once a month or as recommended.

Keep Your Oven Off. Got a grill? Cook outside. If that's not an option, use the stovetop, or better yet, the microwave instead. Don't Forget Fans. Using a fan lets you run your A/C at a higher temperature and still feel cool.
Working at Home? Turn your computer off and unplug it when you're done working. It could help you reduce its energy costs by 33%.
Plug into Power Strips. Plug your phones and computers into power strips. That makes it easy to switch everything off at the same time when you're done.
Beware of Vampire Voltage. Don't leave chargers plugged into the wall if they're not charging anything. They're still drawing energy you're not using.
---
Get More Help Managing Your Bill
Find personalized energy-saving tips and budget billing options in My Account.
Sign up for a level payment plan and know exactly how much to budget each month.
---
We're here to keep you safe and your power reliable
Please know you won't lose your power now because you're having trouble making payments.
Was this information helpful?