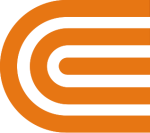 Scam Alert: Beware of Anyone Demanding Payments Right Now
Criminals are trying to take advantage of the coronavirus outbreak.
5 Things to Know Today and Tomorrow
Beware of anyone visiting, emailing, or calling about outstanding bills or disconnecting service. You are not going to lose your power even if you can't pay your bill now.
If anyone asks you for money for "new meters because of coronavirus," that's bogus. We don't charge for meters. And, we've put smart meter installation on hold.
If someone comes to your door, verify they are who they say they are. We're only going to customers' premises for safety reasons and upon customers' requests. If someone claims to be from O&R, call us at 1‑877‑434‑4100 for verification.
If you are making a payment, do it safely. We never accept payment via purchasing apps, green dot or third party debit cards. You can make your payment online, via phone or through the mail. Or download O&R's mobile app.
Suspicious about an email from O&R? Don't click on any links you're unsure about.
If you have an emergency, call 911 or us at 1-877-434-4100.
Also, if you have an appointment with us, please let us know if you or anyone on your premises is quarantined by calling 1-877-434-4100.
We're here to keep you safe and your energy reliable.