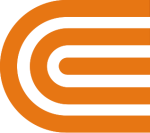 Community Updates
Get the facts about policies, procedures and practices that impact O&R and the communities we serve
O&R Files for Electric and Gas Rate Review with NYSPSC
Our plan to continue meeting customer needs. To provide for the continued safe, reliable and secure operation of its electric and natural gas delivery systems, Orange and Rockland Utilities, Inc. (O&R) has requested a regulatory review of its electric and natural gas delivery rates by the New York State Public Service Commission (NYSPSC). Learn more about how O&R will continue to meet the demands of a dynamic energy marketplace where customers desire more control over their energy usage and expect a more reliable and resilient system:
---
Orange & Rockland Sustainability Video
We're working on a clean energy future. Orange & Rockland — as part of Consolidated Edison — has been leading the transition to a clean energy economy by investing in renewables, energy-efficiency programs, natural gas and electric transmission. In order to communicate our company's best practices and highlight our successes, Orange & Rockland produced a short Sustainability Video. It shows what we're doing to make a positive impact on the communities in which we serve, and how our efforts align with our company values.
Learn more about our efforts for a sustainable future:
---
Storm Hardening and Emergency Response Improvements
We're more resilient. Since 2012, we have invested $60 million to reinforce our electrical infrastructure; and initiated a broad program to reduce damage and outages due to weather, respond and repair storm damage more quickly and communicate information about those efforts more accurately.
Learn more about our efforts and what you can do:
---
Tree-Trimming
Our tree trimming helps keep the lights on. Overgrown and fallen tree limbs are the leading causes of power outages during storms. We regularly inspect and carefully trim trees that are within our right of way; and hire professional foresters who are specially trained in preserving tree health and follow International Society of Arboriculture pruning guidelines.

Learn more about our tree trimming program, get answers to frequently asked questions, and find out which are the best trees to plant near power lines.
---
Energy Efficiency
Save Money with Our Energy-Saving Tips and Programs. Learn how you can use less energy and save more money with simple small changes around your home or business. From free appliance recycling, heating and cooling rebates – and more – we've got the tools to help you. Together we can achieve our energy future.
You can also visit our marketplace, myORUstore.com, for comfort, convenience and connected home products that provide security. With a great selection and prices on the latest energy-saving products and services, saving energy is at your fingertips.
---
Smart Meters
Smart Meters are here! On target to complete installations throughout our service area by 2020, we're making strong, steady progress. Learn how Smart Meters will empower our customers with control to manage costs, make greener choices and experience more convenience.
---
Little Tor Substation
Building for today's needs. O&R plans to invest approximately $20.5 million to build a new electric substation at the southwestern corner of South Mountain Road and Little Tor Road in New City to address potentially serious electric service reliability issues there. Sustaining reliable electric service in the community is the primary goal of this proposed substation.
Learn more about O&R substations:
---
Eruv Attachments
We know there are questions about eruv. — For decades — since the early cable television days — federal and state laws have required that we allow third party attachments on our utility poles. Learn more about how we apply our Pole Attachment Policy consistently among all customers in compliance with federal and state regulations.
Was this information helpful?